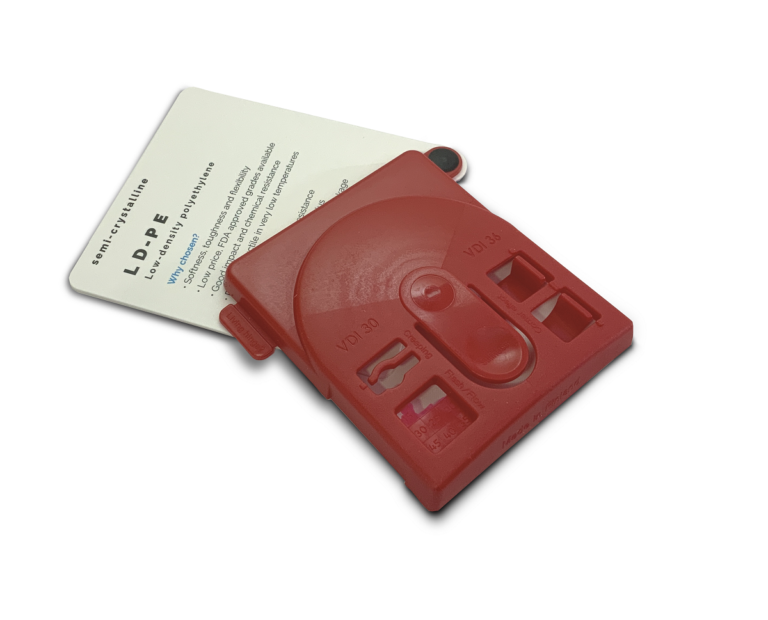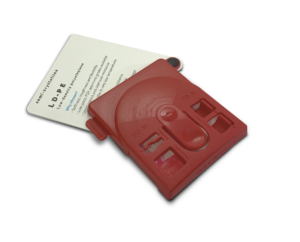 LD-PE means low-density polyethylene. It is widely used soft commodity plastic. It is clear that stiffness is not an objective that can be achieved using LD-PE. The properties of LDPE are utilised in freeze box lids, for example; the hardness or modulus of the material depends on the blend. At room temperature, the hardness of the grade used in the Plasticprop sample is Shore D 40.
Why choose it?
An inexpensive alternative to TPE (not in 2k products).
Good impact and chemical resistance
LD-PE restores its ductility even in low temperatures. Its Tg is on the level of -110°C
Why not choose it?
Poor thermal resistance
Soft, poor scratch resistance
Sensitive to UV-light
Poor bonding
Flammable
Typical applications:
Food container lids
Ventilation duct caps
Toys
By examining the Plasticprop sample made of LD-PE, you can draw for example the following conclusions:
LDPE is very fluid; the integral hinge works, but can be torn off quite easily. Otherwise the material is reasonably tough.
You can bend the sample even at sharp angles without leaving a permanent mark.
In a manner typical of polyolefins, the sample surfaces are waxy and slippery. This distinguishes it clearly from TPE grades of the same hardness category.
The shrinkages of HDPE and LDPE are in the same range.
The material hardness is not quite sufficient for replicating the glossy mould surface.