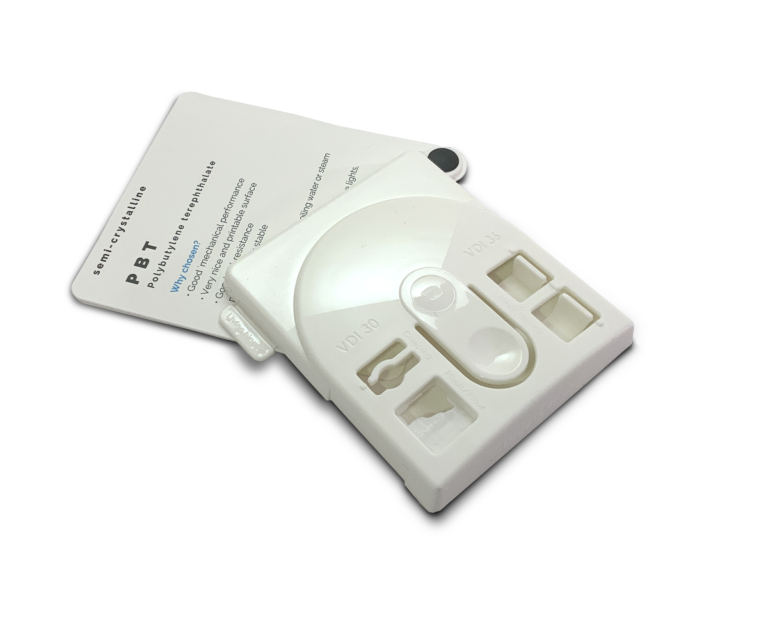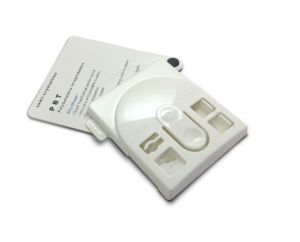 Because of its good insulation properties, polybutylene terephthalate, a semi-crystalline plastic material, has long been used in electrical appliances. Its mechanical properties also make PBT well suited to machine design purposes.
PBT is suitable but for some reason not very commonly used in machine design.
Why choose?
Nice "dry" surface that can be easily printed but also painted
Dimensionally accurate in comparison to most other semi-crystalline options
The product is exposed to moisture, PBT does not absorb water (unlike PA does)
Why not choose?
Your product is in contact with boiling water or steam for prolonged periods of time. Hydrolysis degrades polyesters.
Typical applications:
Computer keys
Frames of automotive lights
Electric connectors
By examining the Plasticprop sample made of PBT, you can draw for example the following conclusions:
The surface quality of non-reinforced PBT is good. In this respect, it is almost comparable to ABS, a well-known plastic used in Lego bricks.
When comparing the size of PBT and ABS samples, PBT is clearly smaller. Semi-crystalline plastics have higher shrinkage than amorphous plastics.
ABS sample exceeds PBT in straightness and corner effect extent. This is a common difference between amorphous and semi-crystalline substances. The orientation of flow exerts greater influence on the shrinkage of semi-crystalline substances.
If you soak a PBT sample in water, you can see that moisture has no detectable effect on its properties.
The spark-eroded surfaces of the PBT sample have suffered very little from mould opening.
Although the integral hinge element fills up, it will not tolerate many bendings.