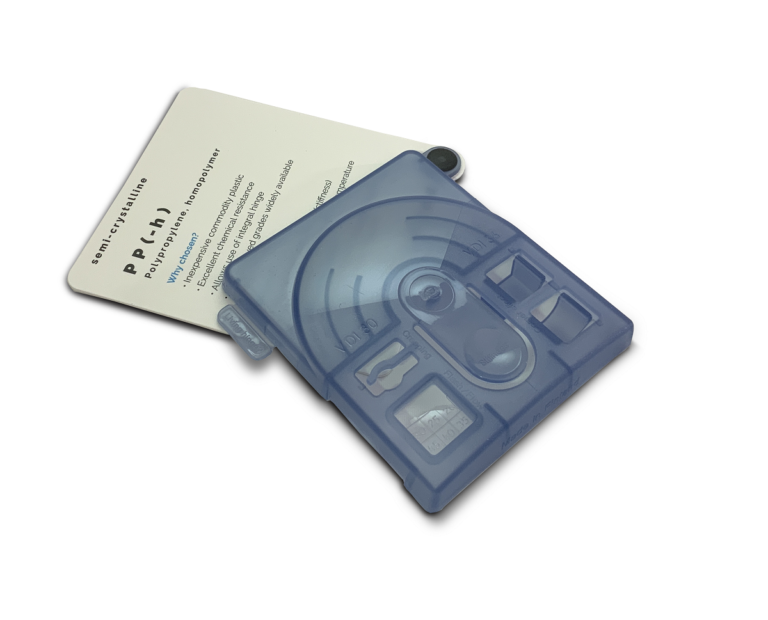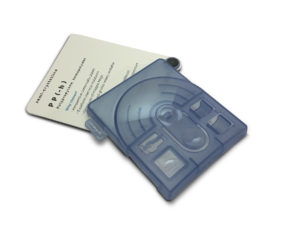 Polypropylene is a semi-crystalline commodity plastic of the polyolefin family. The mechanical properties of PP are modest, but besides low price, the material has many useful characteristics. Polypropylene is resistant to chemicals and some grades are fairly transparent. It also enables the use of integral hinge.
There are two different types of polypropylene: homopolymer (PP-H) and copolymer (PP-C), which do not differ significantly.
Polypropylene PP is a semi-crystalline commodity polymer that comes in three main variations:
PP Homopolymer (PPH): The simplest and most commonly used PP grade. It is slightly stiffer and stronger than copolymer.
PP Copolymer (PPC): A small portion of PE has been compounded to PPH. This makes the material a little softer while increasing impact resistance. Resistance against stress-cracking is improved as well.
PP Random-Copolymer (PP-RC): During the polymerization process, the polymer chains are randomly arranged. This makes the material transparent and improves visual properties. The Plasticprop sample represents this type
Let's start with PPH and then see why you should or should not prefer PPC or PP-RC instead.
PP Homopolymer

Why choose it?
Inexpensive
The utilization of living hinges (e.g. packages.)
Low density, floats in water
Fairly ductile, especially when impact modified
Excellent chemical resistance
Common food-grade plastic
Easy to process (if the tendency to warp is eliminated with proper design)
Common material, easy to find reference cases
Why not choose it?
PP-H can not be considered transparent
Low strength and modulus compared to most other plastics
Low thermal resistance.
Poor UV resistance.
Turns brittle in sub-zero temperatures (depends on grade)
Typical applications:
Plastic tableware
Toys
Plumming joints
PP-copolymer
Why choose PPC over PPH?
Better impact resistance
Due to compounded PE, remains ductile in sub-zero temperatures
Why not choose?
Strength and modulus slightly lower
Typical applications:
Snow shovels
Hose couplings
Plastic chairs
Kitchenware
Bins
PP-random-copolymer
Why choose PP-RC over PPH or PPC?
Transparency
Improved gloss
Why not choose?
Even at its best, the transparency is slightly milky. If you need crystal clear clarity, you have to look at amorphous plastics (keeping in mind their weaknesses).
Typical applications:
By examining the Plasticprop sample made of PP-RC, you can draw for example the following conclusions:
If the sample stiffness is compared with other non-reinforced plastics, it can be concluded that the tensile modulus of PP is modest.
The integral hinge tab has filled up and functions well. It is a useful and commonly used feature in various packages.
Transparency of PP is an exception among semi-crystalline materials, but compared with amorphous materials, it is at best quite milky.
Comparison of the sample size with amorphous samples suggests that the shrinkage of PP is substantial.
The sample straightness, neatness, and overall quality impression are fairly good. The corner effect can be kept under control, provided it is taken into account in design.
A sample taken from the freezer breaks easily. The toughness of PP at low temperatures is clearly poorer than that of HDPE.
Because of transparency, spark-eroded draft surfaces look neat. However, with good light, scratches are visible. PP is soft and sensitive to scratching.
The sample floats in water. The density of PP is less than 1.