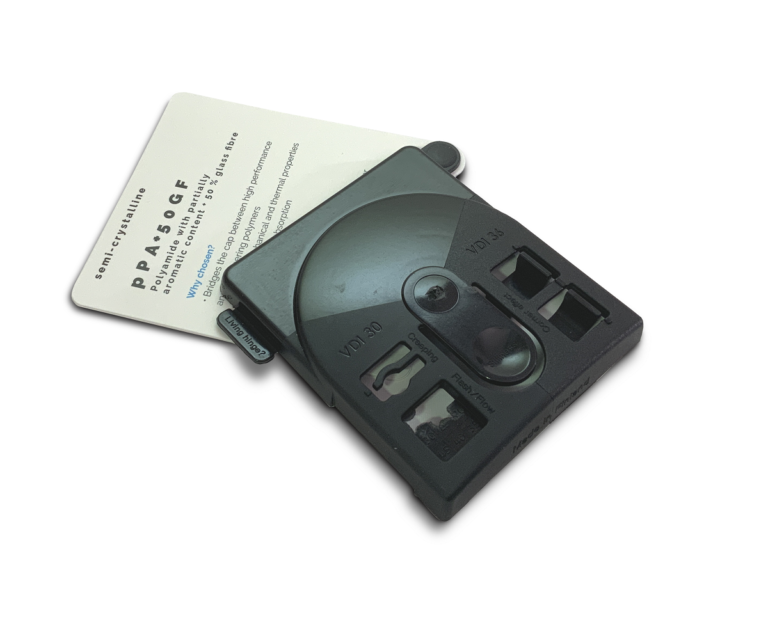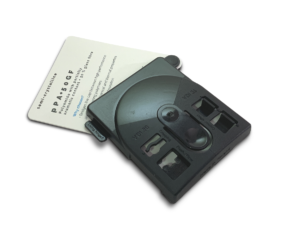 The polyamide family includes a group of special polyamides with partially aromatic chemical structure. They are more resistant to heat and less sensitive to moisture than polyamides in general. Whether a material can be officially categorized as the high-temperature plastic PPA (polyphthalamide) or as the variety pPA characterized by somewhat more modest performance (like the Plasticprop sample) depends on its chemical structure. At room temperature, the difference between PPA and pPA samples would hardly be noticeable. In many cases, somewhat misleadingly, pPA is also referred to as PPA.
Written with minor p, pPA is a bridge between PA and PPA.
Why choose it?
Better mechanical performance and thermal resistance than with PA or PBT.
Minimal moisture absorption.
Why not choose it?
Although the material isn't quite as expensive as high-performance products, it is still quite pricey. You might be able to accomplish optimal performance with a lower cost option.
Typical applications:
Boat fasteners
High-quality garden cutters
Interior body of a cell phone (high strength and stiffness with minimal wall thickness)
By examining the Plasticprop sample made of pPA + 50 GF, you can draw for example the following conclusions:
pPA is very stiff. If you compare it with the reinforced PA and PBT, the material is clearly different by feel and by the pitch of the knocking sound. It should be; the glass content of the sample is as high as 50 percent.
If you soak the sample in water its stiffness will not change, at least not to a clearly noticeable extent.
The filling window is quite open. The high glass content limits fluidity.
Considering the glass content, the polished surface is relatively neat.
Some warpage and tendency towards corner effect development can be noticed in the sample.
Comparison of the sample size with other reinforced samples suggests that the shrinkage of pPA+50GF is minor.
Small draft spark-eroded surfaces are somewhat damaged on the rougher side.